You cannot find a perfect mascara?
You find yourself unattractive without wearing a mascara?
You don't know what to do to make your eyelashes look attractive?
You cannot imagine giving up on eyelash extensions?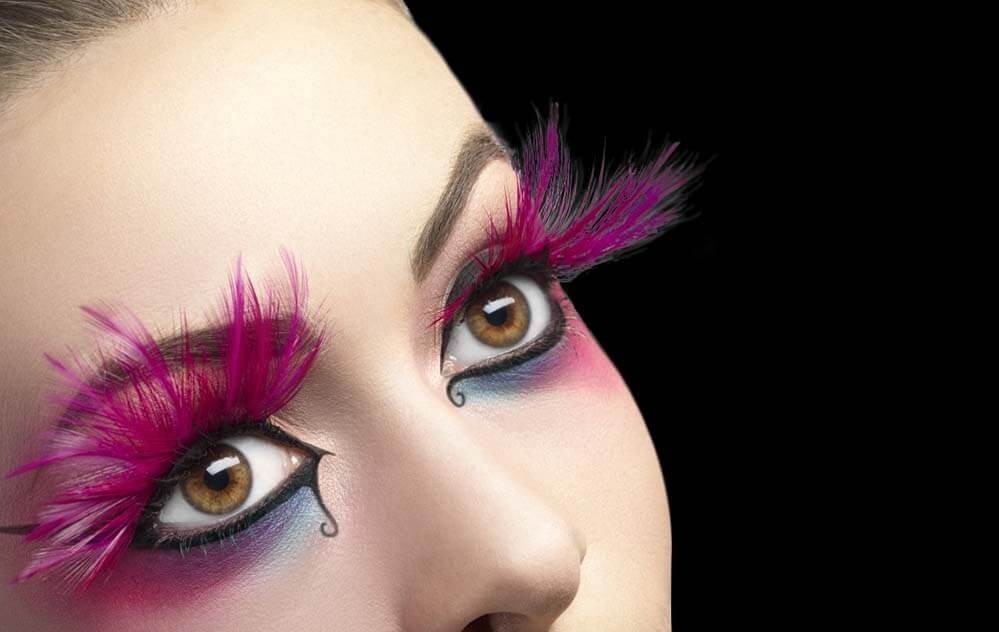 Hair maniacs devote hours to conditioning their hair. There are also women that could be called eyelash maniacs – they are willing to spend all their savings on a mascara or false eyelashes. But it isn't the mascara that causes the problem. The main issue is that when we have short and thin eyelashes, we start to lose self-esteem. Therefore, we do our best to make them shiny and visible again.
Eyelash care often turns into addiction e.g. to beauty products. We start with mascaras and then try out new methods, including eyelash perm and regular eyelash extensions. False eyelashes fall somewhere between as a good alternative.
How do you know that the desire to have long eyelashes has become your obsession?
There are more or less twelve signals. If you have noticed any of them, it is high time to identify the mistakes that you have been making and start proper eyelash care. False eyelashes are not always the best choice. Sometimes, it is better to try out an effective eyelash serum that improves the appearance of natural eyelashes.
Eyelashes are your obsession if:
You don't open the door for the postman if you don't wear a mascara.
You use up a mascara bottle within less than four weeks.
Every time you go to a department store, you leave with a new mascara or false eyelashes.
Your ideal mascara is the combination of three different products.
You put on false eyelashes even if there is no special occasion.
You feel like a mascara expert.
After applying a mascara, you're afraid to sneeze as it might damage your perfect make-up.
You cannot imagine applying only one layer of mascara.
You can give up on your favourite bar of chocolate to buy a new mascara.
You won't go to the swimming pool without (waterproof) make-up.
Your beloved ones don't remember how you look without wearing a mascara.
Your friends think that the false eyelashes are your natural ones.
We are coming to the rescue!
Obsessive desire to have beautiful and long eyelashes is nothing good. You spend huge amounts of money on mascaras which will ruin your budget and bring no improvement. So you think that false eyelashes are the best idea? Check it.
False eyelashes make good choice for those who:
need immediate improvement. They are excellent for example for a wedding when we must look perfect. There are a few advantages of this method. The effect of beautiful eyelashes comes quickly – the moment we glue the strip to our eyelids. We can choose between different shapes, colours and lengths and change the design even every day. However, it doesn't mean that it is the best way to enjoy long and beautiful eyelashes.
False eyelashes are not the best choice for those who:
expect the finest quality. The most important thing is that a strip with synthetic fibres will never look like natural eyelashes. It looks unaesthetic and comical very often. It happens that you go to a party and your false eyelashes start coming off. You are either unaware of it or run to the bathroom all the time to stick the strip back. It is very uncomfortable. We must bear in mind that false eyelashes are single-use. They get damaged easily and their price in not encouraging.
Many women admit that they need something more than false eyelashes and reach out for longer lasting methods. Eyelash extensions are the most popular and offered by most beauty salons. Think carefully before you go to an aesthetician and ask for e.g. 8D lashes. You can end up with allergic reaction, irritation, weak and thinning eyelashes, etc. It's not worth it.
Excellent alternative!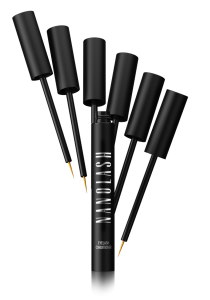 What can you do if all beauticians in your neighbourhood say that eyelash extensions are the best method for getting beautiful eyelashes? Don't listen to them and search for an alternative. There are lots of other ways. Eyelash and eyebrow serums receive lots of rave reviews. Is it a good idea?
Definitely, it is. Instead of masking the problem, you should try improving the condition of natural eyelashes. If we have weak and thin eyelashes, we should take care of their health, not overburden them with false eyelashes. Which serum should we pick?
The best serum contains simple and natural ingredients, it is effective and recommended by women worldwide. This is what Nanolash eyelash and eyebrow serum is like. It is far cheaper than eyelash extensions whereas the effects last even six months or longer. After a few weeks of regular treatment, your eyelashes will be noticeably longer, thicker and fuller. It turns out that we can have natural beautiful eyelashes without the need for false eyelashes.
Information about the trouble-free application, simple composition, recommendations and price can be found on the official Nanolash website.