Do you have to go to some unplanned and sudden party and you need to look flawless? Do you want to know how can you improve your appearance before a night out? Check out below what you can do to look stunning all night long. Learn how to take care of tired eyes, camouflage imperfections, lessen puffiness under eyes, and post eyebrows waxing.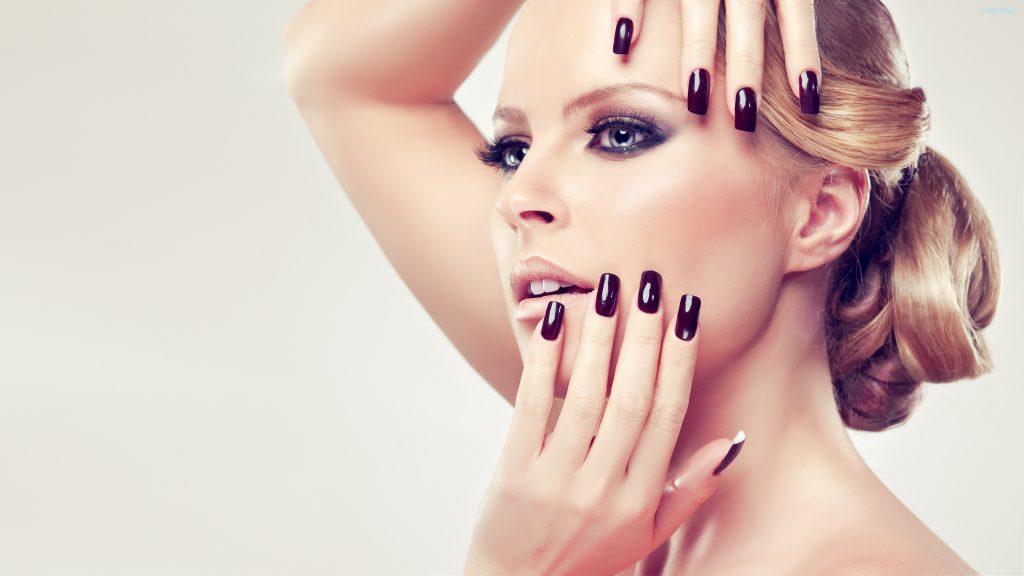 It happens quite often – whenever we need to look flawless our skin looks fatigued and hair dull like it all just want to spite us. Therefore, if when you are getting ready for the evening party and the only thing you see in the mirror is fatigue, imperfections, dark circles under eyes and hair in a mess – don't panic. There are proven ways to quickly improve your looks.
Night out – proven tricks by make-up artists, models, and celebrities
How to camouflage imperfections – make-up artists tricks
If a pimple found its way to your face, it is not a reason to panic. You can take control over the situation if you just put some lemon juice on the pimple. Apply some concealer on top of it. Another perfect method for a smart way to get rid of a pimple is the use of world-famous Kailas ointment. A small tube contains only natural ingredients and the cream is so popular because it has very versatile use. It does not cause dryness, models use it not only on pimples but also under eyes and for all sorts of skin related problems. Have it in your purse at all times. Keep in mind that every pimple becomes less visible under the full face make-up.
If you have more pimples on your face, do not try to pop them or remove them in any way. Just prepare your skin properly. Start by cleansing it and using the medicine, anti-acne cream, or other cosmetics of this sort that you use on a daily basis. Apply a thin layer of serum or a make-up base – choose one that camouflages but does not clog pores. Move on to the foundation, it needs to be covering product but at the same have light-weight texture. It is necessary to use a concealer. Avoid pressed powders because they tend to make your make-up look fake. It is better to go for a translucent or mineral powder that at the same time can reflect light and camouflage imperfections.
How to improve eyebrows appearance when they're swollen after waxing/plucking?
Have you forgotten to pluck your eyebrows? Are you doing it right before the party and the skin is swelled up? After plucking/waxing your eyebrows, place cold cotton pads on them (you can soak them in chamomile extract as it has calming properties). Place the cotton pads in the fridge for a few minutes and then place them on top of your eyebrows.
A way to gain rested, radiant and youthful skin
The cold will come to your rescue when you need to look rested fast. Massaging face and cleavage with ice cubes is a method known for decades and is extremely effective. Wrap the ice cubes in gauze or a cloth and gently massage face, neck, and cleavage.
What can help you with tired eyes?
Eyes easily give away that we are tired or overworked or that we spent too many hours in from of a computer.
If you do not have much time and your eyes have dark circles under them, a cold compress can help. Use tea essence or eyebright extract as it will help you eliminate puffiness and redness. If you do not have those herbs at hand, just place slices of fresh refrigerated cucumber on your eyelids.
Quick action plan before a night out
Those of you who are not organized too well or do not work well under the pressure of time will need a good action plan.
Consider how much time do you have to prepare and what is that you have to take care of for sure and how much time you will need for each. Below plan can be a cheat sheet for you or a point of entry to creating your own plan:
8-10 minutes – do the eye compress, lie down with your feet rose, breath slowly;
10-15 minutes – take a relaxing bath; wash your hair;
3 minutes – apply body balm with gold flakes, there are also special highlighting body balms which action is similar to BB creams for the face;
3 minutes – massage face with ice cubes;
15 minutes – dry and style your hair;
15 minutes – perform subtle make-up (if you are short on time there is no point in doing some fancy make-up; avoid excess powder and use safe nude colors and apply some mascara);
5 minutes – file the nails and apply colorless nail conditioner;
Now just apply some perfume, clothes and your ready 🙂 Remember also that smile is the best jewelry in the world and works better than any cream, it can make you look so much younger!