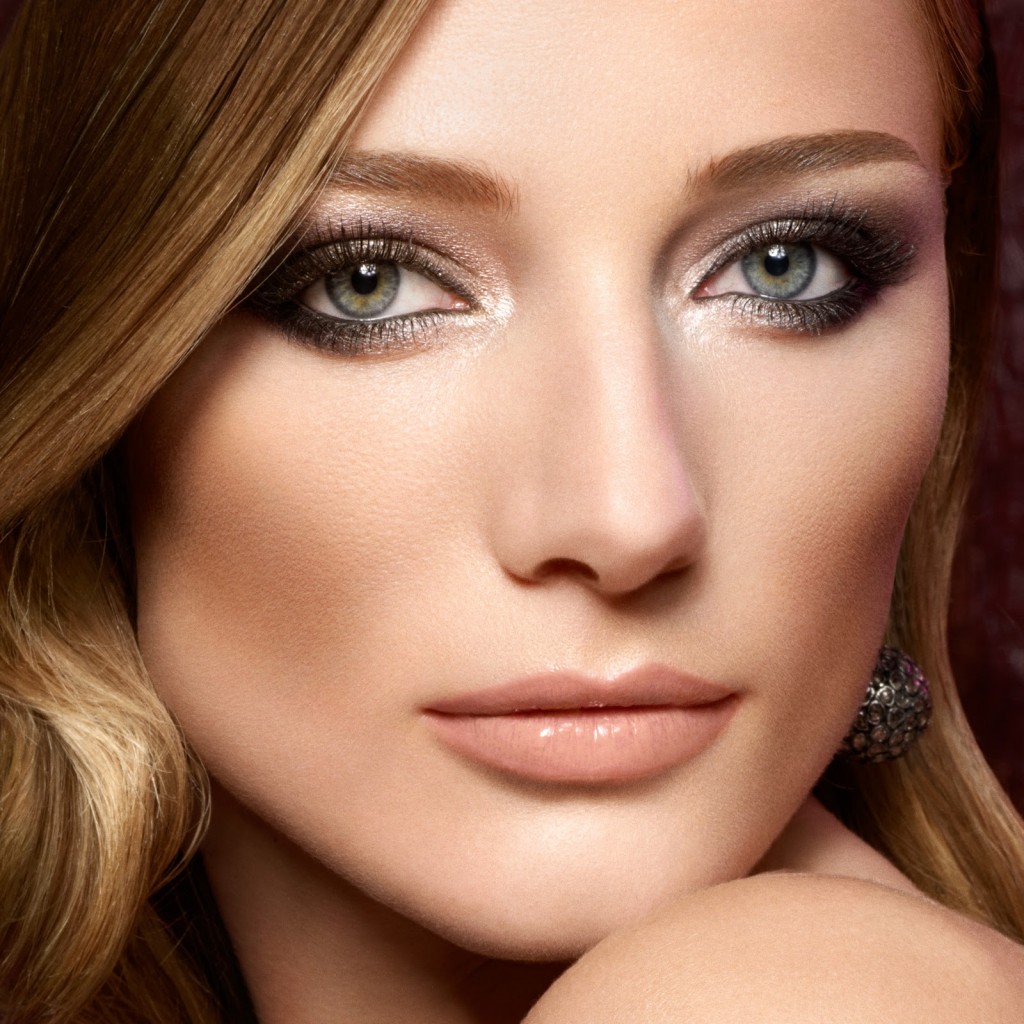 You have green eyes and you do not know what kind of eye make-up to wear. Does it sound familiar? If the answer is positive, give a try to the following hints and make everybody charmed by your new eye make-up. First and foremost, pick the eye shadows that, on one side, will match your iris and, on the other side, will define your eyes. The eye make-up presented below was done using Makeup Geek eye shadows, Anastasia Beverly Hills, Inglot, Pierre Rene eyeliner as well as MIYO mascara. O.K., let us start with beautifying your green eyes. One thing to be aware of. Mind you, this make-up style is not destined to be worn daily or to work.
Before you start doing eye make-up designed especially for your green eyes, make your face ready for this. You can, for example, refresh your complexion with a toner and apply either a moisturizing or BB cream. In fact, you can put on any cream you like as long as it matches your skin type and its needs. What is more, you will also make use of a make-up primer, a decent make-up foundation and a powder that, again, is appropriate for your skin type. Shape your face with a bronzer or with a blusher. After that, define your eyebrows with an eyebrow pencil that is of similar shade as your hair. Only when you make all the above-mentioned steps, you can proceed with eye make-up.
Start with covering crease of the eye with, so-called, transitional shade of warm bronze colour. It will not only make other eye shadows blend nicely but also it will provide a kind of a base for them. Now, gather a ginger shade and define the crease of the eye even more. Use the same shade for the lower eyelid. The outer part of the upper eyelid has to be marked with dark brown eye shadow. Cover also eyelash line of the lower eyelid with the same shade. Now, get to finishing upper eyelids. This eyelid should be decorated with blend of two eye shadows: gold and brassy. Thanks to such a combination, your eye will look just amazingly since Makeup Geek brand added a pinch of sparkling particles to this colour cosmetic. Next, focus on inner corner of the eye and cover it with a violet pigment from Inglot. Come back to the upper eyelid. Draw a black line using an eyeliner and fix it using a black eye shadow. After that, reach for a violet eye pencil and apply it on the water line. Find a mascara of similar shade and coat with it only the lower eyelashes. The upper eyelashes have to be covered with a black mascara. Do not forget to put on a bright lip gloss or a lipstick. It is worth reminding one of the basic rules of make-up artists: strong eye make-up and delicately defined lips compose the ideal face make-up.