When performed properly, make-up removal is the basis for serious skin care routine. Even dermatologists highlight its importance for keeping the skin pretty, youthful and (mostly) healthy. Because the most intense repair processes occur at night, make-up removal is essential for the proper functioning of skin and its flawless look.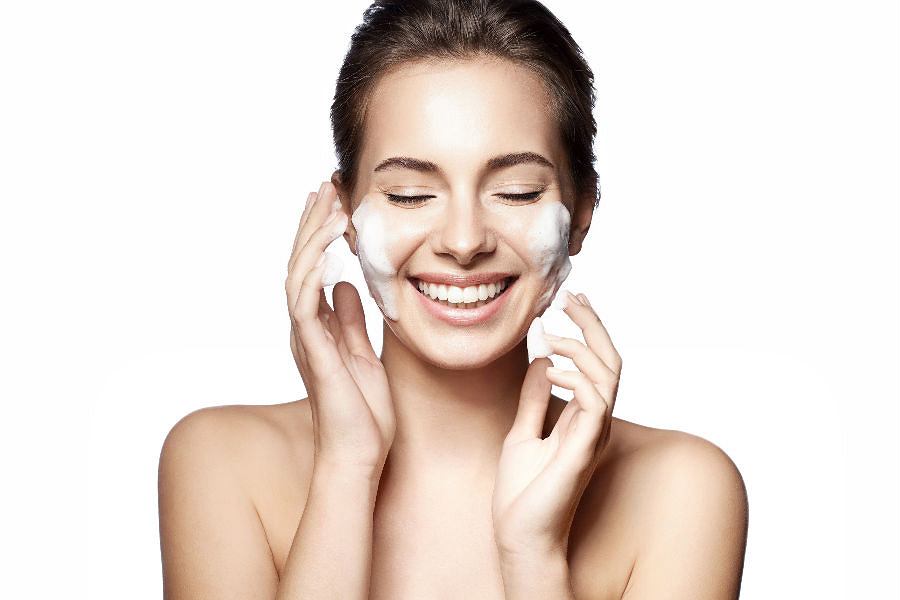 How and what to use to cleanse skin before sleep? We have a wide range of products to choose from. Learn the effects and pick one made for you!
Make-up removal: water-free face cleansing
A make-up removing milk is one of the most popular picks which works amazing for dry, sensitive or aging skins. It is usually a creamy emulsion which gently removes impurities and alleviates skin. Bi-phase removers are effective too. They effortlessly remove even waterproof make-up. Despite the effectiveness, they might leave a greasy coat on the skin surface.
Another brilliant method is OCM, that is oil cleansing method. It is a marvelous method used by beauty bloggers and celebrities because natural oils are excellent cleansers which detoxify the skin as well as deeply nourish and repair it.
If you want to balance the skin's pH, reach for a toner which soothes the skin, acidifies, as well as improves absorptive properties and primes skin for further steps of skin care. Moreover, it helps remove residue left by make-up products. Because readymade toners often contain alcohols, you should always check INCI or turn to all-natural floral water aka hydrosol which has a brilliant conditioning effect on skin. Flower waters are 100% natural and safe so you can spray them on your face as well as hair and all over your body.
Micellar water combines neutralizing properties of a toner with cleansing effect of emulsions and bi-phase removers. It quickly and skillfully removes make-up and all impurities but you should choose the best ones with natural ingredients. Otherwise, you can't be sure your skin is perfectly clean.
Make-up removal: rinse-out products
Among products that need to be rinsed with water, gel cleansers seem to be best-sellers. They combine cleansing and antibacterial properties, and often contain exfoliating particles which help remove unnecessary dead skin cells. Such gels are popular among acne sufferers. While choosing your cleanser, avoid hazardous ingredients, especially sodium chloride which leaves skin very dry and irritated. SLES – surface active substance – also worsens the skin's state, triggering irritations and blocking skin pores.
Mild, weightless, nice-to-use foams are amazing alternatives to gels. They contain much fewer preservatives and thickening agents. Foams are usually free from aromatic and coloring substances. They effectively yet gently cleanse the skin, leaving it hydrated and nourished.
All in all, your make-up remover must be both effective and mild, in other words, it should remove build up of make-up products, dirt, dust, oil produced by sebum glands, not drying out or irritating the skin at the same time. The best make-up removing product also features moisturizing ingredients e.g. plant or fruit extracts, and substances that nourish and repair skin.