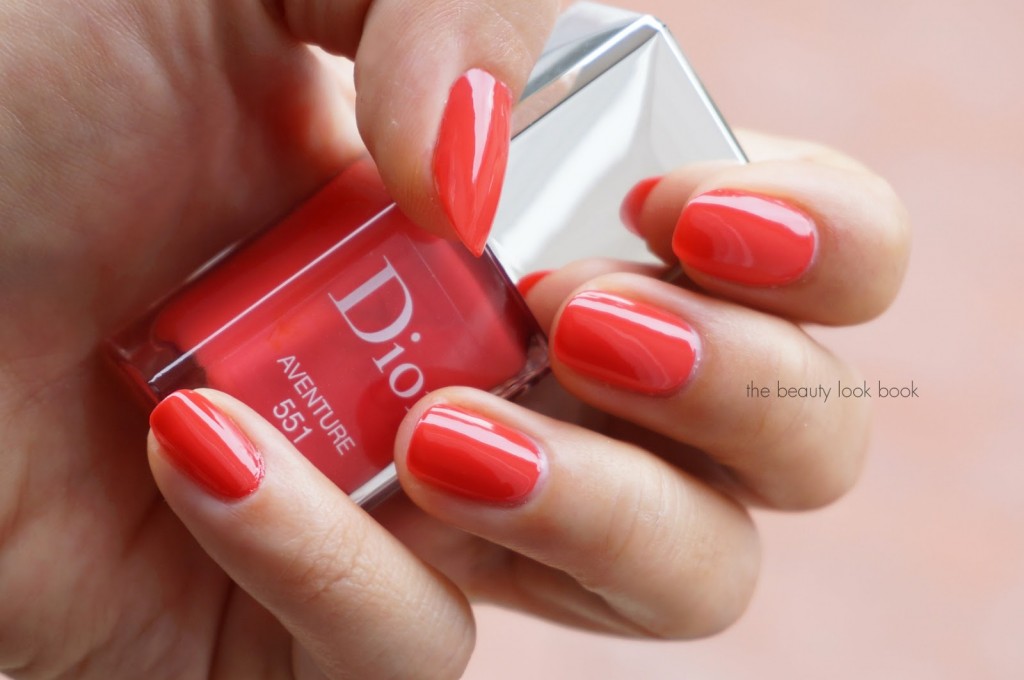 Dior has developed a special formula that is implemented in his nail polishes. In brief, it contains polymer compounds and silicones. These substances make covering nails with a product way easier and leaves, at the same time, nail plates smooth and shiny. According to the producer, the nail polishes are more durable than before and neither fleck nor wear off on nails edges. Unfortunately, only small part of these claims is true. Definitely, Dior Vernis nail polishes are resistant to dents. However, these are not as effective when it comes to peeling off from nail plates or from edges of nails. These simply create unattractive chips. Probably, the durability of Dior's products would be more efficient if a nail polish base was applied beforehand. And this is the perfect manner of doing manicure. To illustrate, when nail plates are filed and degreased properly, and when the cuticles are pushed back, cover nail plates with a nail polish base/primer. When it dries out, apply Dior Vernis nail polish of your favourite colour. Again, wait until it dries out. After that, put on either a nail polish fixer or a liquid accelerating drying-out, also known as Top Coat.
Dior Vernis is a collection of 29 nail polishes. We can choose among pinks, reds, oranges, browns, nudes and blues. What is more, the nail polishes have very intriguing and often funny names like Tra – la – la, Incognito, Pandora, Lucky, Wonderland or Stardust. Some of these contain sparkling particles, another are pastel-like in shade, and the others are matte or characterized by delicate gloss. The great news is, a single layer of the nail polish is enough to cover the complete nail plate evenly. Another advantage, Dior Vernis are fast to dry out and removal of the product is equally rapid to perform. The liquid consistency eases manicure performance.
The applicator of Dior Vernis has a form of a short and flat brush. What is more, distribution of the product is also facilitated by the flattened cap that lies well in the hand. All the nail polishes are closed in little, square jars of 14 ml capacity. Such an amount of the cosmetic costs around £20. Is it too expensive for such a cosmetic? Decide yourself.