Is your face dry and irritated? Can you see red veins on its surface? Are you bothered by constant redness? If any of the symptoms give you a hard time, then you should know they're typical of rosacea-prone skin. Thankfully, we know a way to improve its condition. All you need is regular use of a good anti-redness face serum. By reading on, you'll learn which ones are best for doing away with spider veins.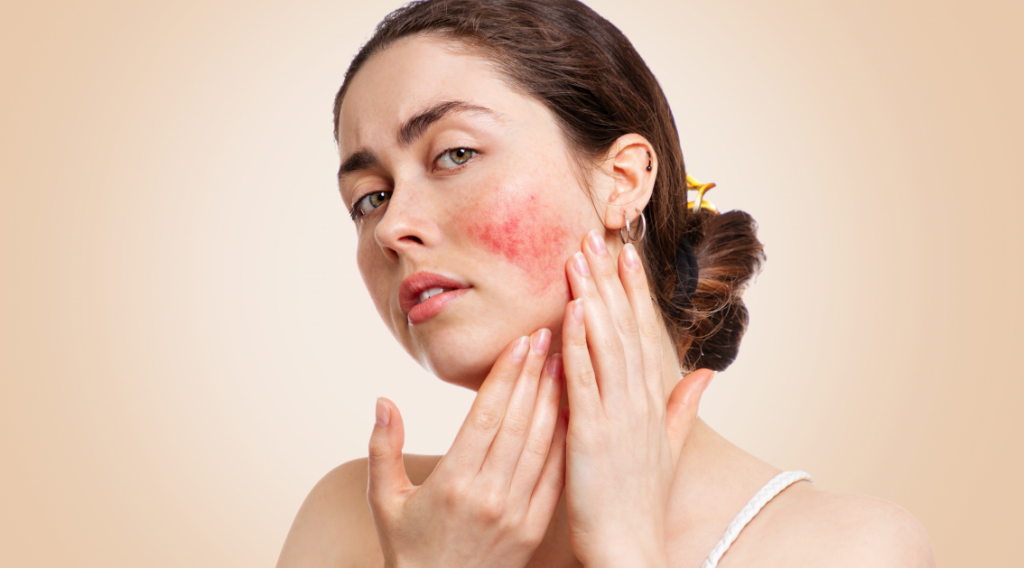 How can you improve your rosacea-prone skin?
Rosacea-prone skin reacts to many external factors. Even a spicy meal or a cocktail may trigger irritation and redness. It's best to avoid such triggers, and go for what brings benefits, namely, water. Try to drink a minimum two liters per day. Eat more vegetables, fruits and nuts too. As far as skincare products go, choose delicate and natural ingredients. By following these tips, your skin will get better for sure.
What effect does face serum have on rosacea-prone complexions?
Most serums have just several highly concentrated components, mostly active without unnecessary additives. They are suited to deeply penetrate the skin and strengthen capillaries from within. This way serums improve the skin's looks, making spider veins and redness fade. Another cool thing is serum makes anti-redness creams work better by enhancing absorption. Now it's time to go through the best serums that will let you say goodbye to broken capillaries and face redness once and for all!
Round-Up of Best Anti-Redness Face Serums for Broken Capillaries, Facial Redness & Rosacea
Nanoil Anti-Redness Face Serum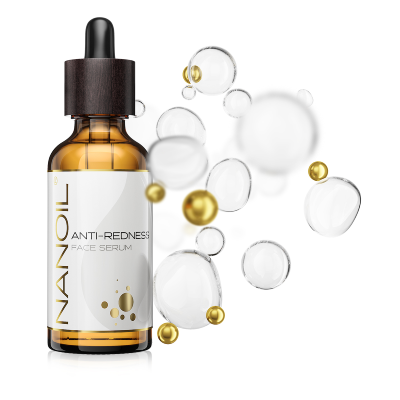 If you like cosmetic products that work on many levels, then Nanoil serum is the best choice. This formula abounds in plant extracts: buckeye enhances the capillaries, making them less visible on the face, while linden and cypress extracts have a soothing and nourishing effect. These very components will relieve your inflamed skin right away. The formula also includes a natural antioxidant, which is an extract from the Indian plant, Punarnava, smoothing fine lines and preventing new ones. Use your Nanoil before sleep or under make-up – it's lightweight and absorbed in a flash. The product is vegan-friendly. It's sold at a good price on the official site so we recommend checking www.nanoil.co.uk
Caudalie Vinoperfect Serum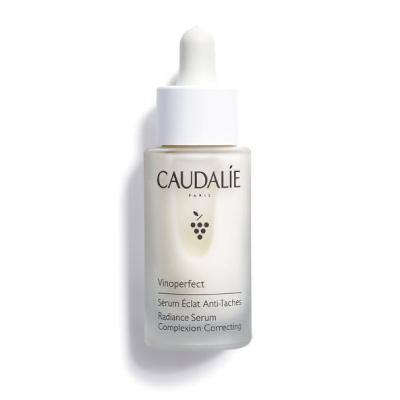 This natural serum from a French brand is getting more and more popular all over the world. We guess it will appeal to those whose skin doesn't go along with vitamin C products because it's rich in Viniferine, extracted from grape sap and way way more effective than vitamin C, according to the manufacturer. The product contains 98% ingredients of natural origin! It's good to use it regularly for several weeks because the effects take long to appear. What are they exactly? Less visible pigmentation marks (including redness and spider veins), more even skin tone, and delicate shine. The bottle is fully recyclable.
Pharmaceris N C-Capilix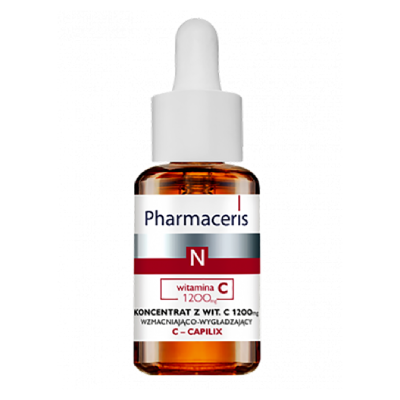 You won't ruin your budget by choosing this one. Pharmaceris N C-Capilix is the cheapest in our round-up but it doesn't mean the poorest quality. Natural, simple formula is definitely an asset. It contains vitamin C derivative which is gentle yet effective, brightening hyperpigmentation and reducing skin's sensitivity. Because it's enriched with vitamin E, the serum gradually plumps the face, boosting skin elasticity. The formula also contains three oils – corn, avocado and soy – which hydrate and nourish the skin. They work great but may leave some greasy spots, plus the serum takes longer to penetrate the skin so we recommend using it on damp skin during the evening routine.
La Roche Posay Rosaliac Ar Intense Serum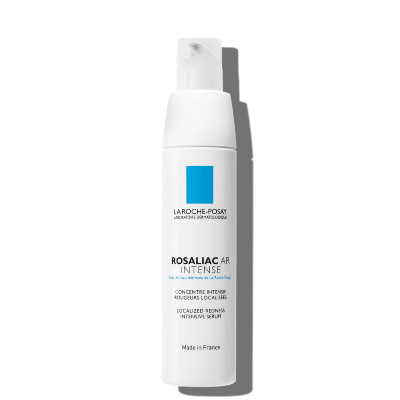 This serum works well for rosacea sufferers, but also skin which is just sensitive. Similarly to other products from La Roche-Posay, this one also contains thermal water which immediately soothes irritations and redness. It's enriched with plant extracts which strengthen the capillaries, gradually making the skin more resistant to external aggressors. Gel consistency makes it different from other serums. It's easy to use and doesn't leave any residue on the skin. Some of you will love it that the serum is free of fragrances. It comes in a 40-ml bottle with a pump applicator.
Sunday Riley Good Genes Glycolic Acid Treatment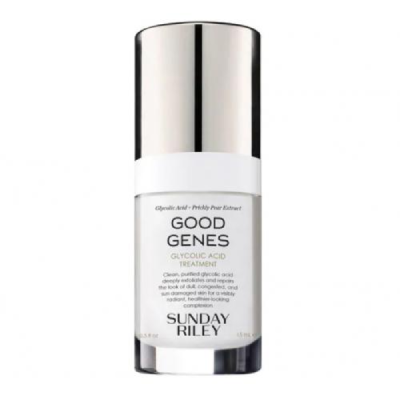 Fighting wrinkles and hyperpigmentation with one product? Sunday Riley Serum makes it possible. The manufacturer promises several minutes are enough to notice improvement. Thanks to formula rich in lactic and glycolic acids, wrinkles, scars and other imperfections are visibly reduced. Plus, the serum removes dead skin cells, boosting absorption of active ingredients. Licorice extract is perfect for brightening the complexion and preventing new pigmentation spots. The directions for use say you should apply three pumps, leave them on for fifteen minutes, rinse using cool water, and follow with a face cream. Such steps are necessary because the treatment is based on acids. Some users complain about it taking too much time.
Origins, Dr. Andrew Weil for Origins, Mega-Mushroom Skin Relief, Advanced Face Serum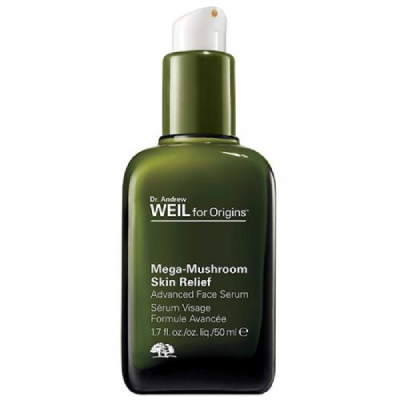 The use of mushrooms in cosmetics is growing in popularity. Origins knows it very well and created a range based on reishi mushrooms. They're nicknamed mushrooms of immortality for a reason! They are effective at delaying cell aging, plus maintain optimal levels of water in the skin. Regular application makes the face look better. The serum has an intense smell from the base ingredient. Thankfully it does fade fast after application. It's a vegetarian-friendly cosmetic. Three size versions, 30, 50 and 100 ml, are great. Too bad even the smallest bottle is pricey…