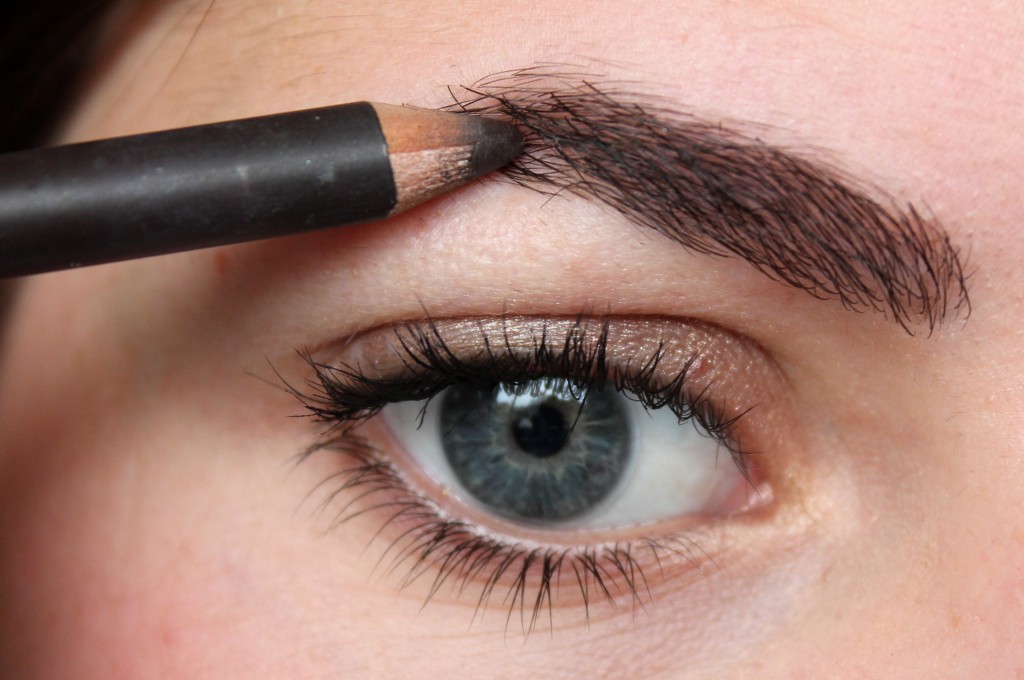 Perfect face make-up does not consist of trendy eye make-up and colourful lips only. These are also appropriately defined eyebrows with an eyebrow pencil that matches hair colour. Check, which colour of the eyebrow pencil suits you best and how to mark the shape of your eyebrows the right way.
How to match shade of an eyebrow pencil with hair colour?
Contrary to what one might expect, this is not child's play. Thanks to correctly selected eyebrow pencil, you will be able not only to bring out advantages of your look, but also this cosmetic will gift you with charm. What is more, if you find the ideal eyebrow pencil and apply it skilfully, you will make your face look optically slimmer. So, what should be taken into account while purchasing an eyebrow pencil? First rule, eyebrow pencil shadow and eyebrow colour do not have to be identical. To say even more, these two colours cannot be the same. In fact, eyebrow pencil colour should be a little bit brighter, but do not overdo it. Why? Too dark eyebrow pencil might contrast with iris colour, complexion or colour of hair. Second rule, eyebrow pencil should match your streaks of hair. Follow the practice of professional hairdressers that dye eyebrows of their customers while dying their hair.
Eyebrow pencil shade vs. hair colour
Blond hair owners should reach for eyebrow pencils that have got warm tones. Generally speaking, grey and ashy colours are recommended for them. What is more, girls who have got bright hair can use eyebrows of one or two tones brighter than their hair colour.  Brunettes and browned-hair owners will add to their look a little bit of charm by applying eyebrow pencils of the following shades: deep black, charcoal, ebony, brown and all possible shades of chocolate and caramel. Ginger haired women should use eyebrow pencils of warm shades, therefore, the best choice will be auburn and caramel eyebrow pencils.
How to mark your eyebrow shape?
When you finally manage to pick the right shade of eyebrow pencil, than it is time to apply it on your eyebrows. Firs of all, support your elbow against a desktop and a palm against the cheek. Start from drawing a line on the base of the eyebrow. Mark the beginning of the line by touching the pencil along side of the nose and inner corner of the eye. Do the same for marking ending point of the line but this time touch the pencil to the outer corner of the eye. You can mark the upper line of eyebrows in the similar way. The place, where the eyebrow starts bending downwards, mark by touching the pencil to side of the nose and outer edge of the iris. Match the marked spots and fill the area inside. Draw tiny lines imitating hair. Obviously, remember to draw the fake hairs accordingly to your natural hair direction of growth.