Clinique has created a collection of cosmetics named Deep Comfort™ that is aiming at all the women carving for smooth and soft body skin. The set contains four products Body Butter, Body Moisture, Body Wash and Hand and Cuticle Cream. All the products are closed in tubes. The only exception is the Body Butter since it is sold in a little jar. The capacity of the most products equals 200 ml. Only the Hand and Cuticle Cream is sold in 75 ml package.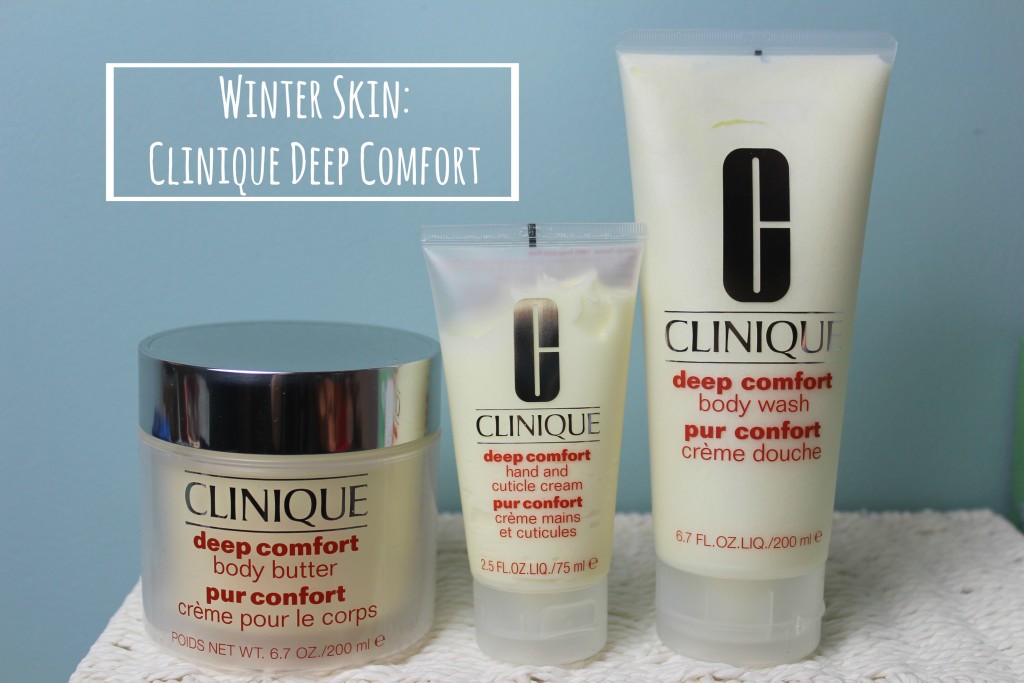 Deep Comfort™ Hand and Cuticle Cream is one of the smallest cosmetics from Clinique collection. It's main aim is to provide moisturization and smoothness as well as to rebuild natural protective lipid layer of hands. What is more, the product is able to nourish and make nails and cuticle less hard. What is more, it can be used almost whenever a consumer wants to provide 'deep comfort' to her/his hands: before going out, right after having a bath or after hands washing. Additionally, it is advised to apply the cream before putting on rubber gloves used during doing home chores. Worth mentioning, Hand and Cuticle Cream has light consistency therefore, it is easy to apply and fast to get absorbed completely.
Body Wash Deep Comfort™ is recommended for women who have dry and sensitive skin type. When combined with water, it creates cream-like foam which cleanses, moisturises and makes skin way softer. The product can be distributed directly on a body or a sponge. Naturally, when bath is over, it is suggested to moisturise the body. For that reason, you can reach for either Deep Comfort™ Body Butter or Deep Comfort™ Body Moisture. The first product lubricates and smooths kneels, elbows and heels skin. Worth realizing, the cosmetic is not destined for face or neck moisturization simply because it is too dense and heavy. If applied on these delicate body parts, it may cause clogging of skin pores. When it comes to Deep Comfort™ Body Moisture, it works wonders on whole body skin, except neck and face (the reasons have been mentioned).
Why face and body moisturization is so essential? Thanks to application of cosmetic butters, lotions and balms, we supply our skin with all the nourishing substances, preventing it from drying out, exfoliation or skin contraction feeling. What is more, regular skin oiling treatments maintain right level of both collagen and hyaluronic acid in dermis. Thanks to that, wrinkles and skin discolourations are created much later. By using dense cosmetics, we have to remember about systematic exfoliation and cleansing of skin since such heavy products may clog skin pores and block skin breathing.