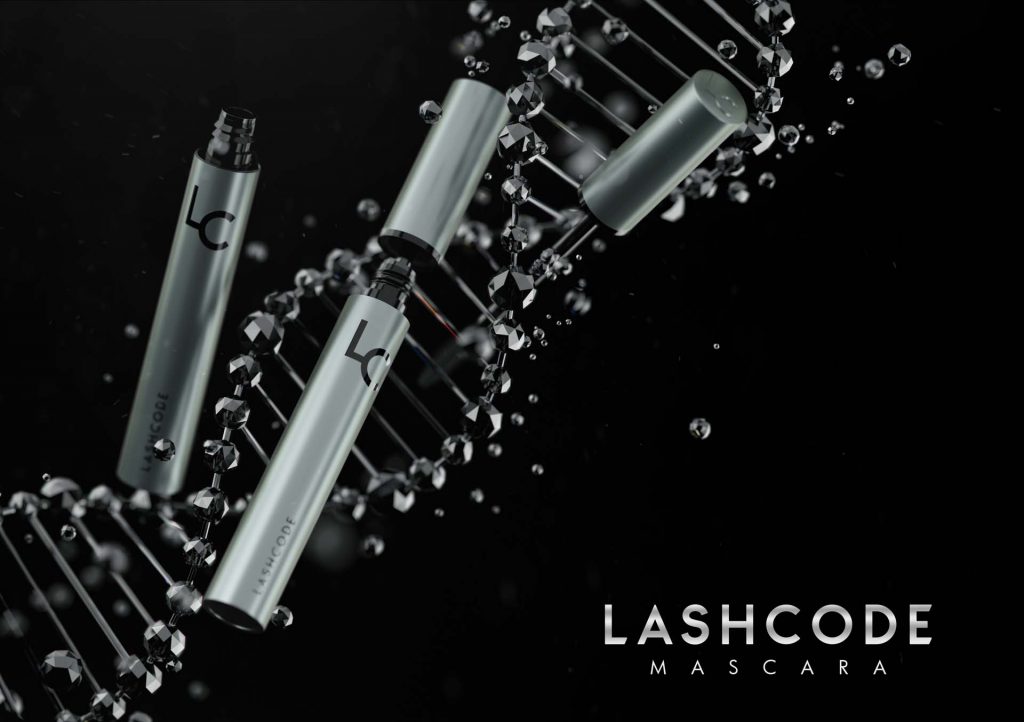 Do you like a flawless but delicate daytime make-up look? Or maybe you prefer to use a mascara that adds volume and highlights your eyes, at the same time separating and combing the lashes? Extremely long eyelashes or a sexy look that is supposed to blow everybody's mind? You probably think that in order to achieve such effects you need a few different mascaras. It means that you haven't met Lashcode yet. This is a multifunctional mascara with nourishing properties. Get to know Lashcode – a mascara adored by women around the world.
Lashcode – one mascara for many different effects in make-up
A cosmetic with which you can achieve different effects is a treasure. Unfortunately, there are not many products of this kind. However, Lashcode is definitely one of them. With the very first layer it makes your eyelashes beautiful. Each subsequent coat of mascara only intensifies the effect without sticking the lashes together. Regardless of the number of layers, you don't have to worry about the so-called 'spider effect'. Thanks to Lashcode, you can do any type of make-up:
a subtle and elegant daytime look,
a delicate and romantic look,
expressive and strong but still perfect evening look,
Lashcode – a mascara with a precise brush
A combination of a high-quality formula and a precise brush is a unique duet. A precise and ergonomic brush helps to coat the lashes in mascara carefully so that they are not overloaded. Eyelashes are flexible and soft even with many coats of the formula. What is more, the brush perfectly separates the lashes making it extremely easy to achieve the multi-lashes effect. Your eyelashes gain volume and shape from the first application. Lashcode allows you to get the perfect effect that will last for many hours – it does not smudge nor flake off. The silicone brush facilitates the application and guarantees a satisfactory effect of long, thick and curled eyelashes.
Lashcode – a mascara with conditioning substances
Apart from the creamy consistency with intense black finish, Lashcode surprises in many other fields. The power of nourishing ingredients makes it a conditioning mascara. Arginine, soy germ and wheat germ extracts are ingredients of plant origin with great nutritional power that support the growth of eyelashes and reduce the eyelash loss. It is thanks to the addition of rice proteins, vitamin E and panthenol that the eyelashes are in a wonderful condition. As a result, Lashcode moisturises, nourishes and protects the hairs from damage and reduces aging processes. Day by day eyelashes become strong and healthy.
Lashcode – the reviews
Lashcode is a top-shelf product – no wonder that it collects such excellent opinions. Thousands of delighted women who recommend it, is the best proof of its effectiveness. Those good opinions relate to effects in both make-up and care. Are you looking for a good mascara, which is recommended by other women? Then you should definitely try Lashcode.
enter the official website – lashcode.co.uk