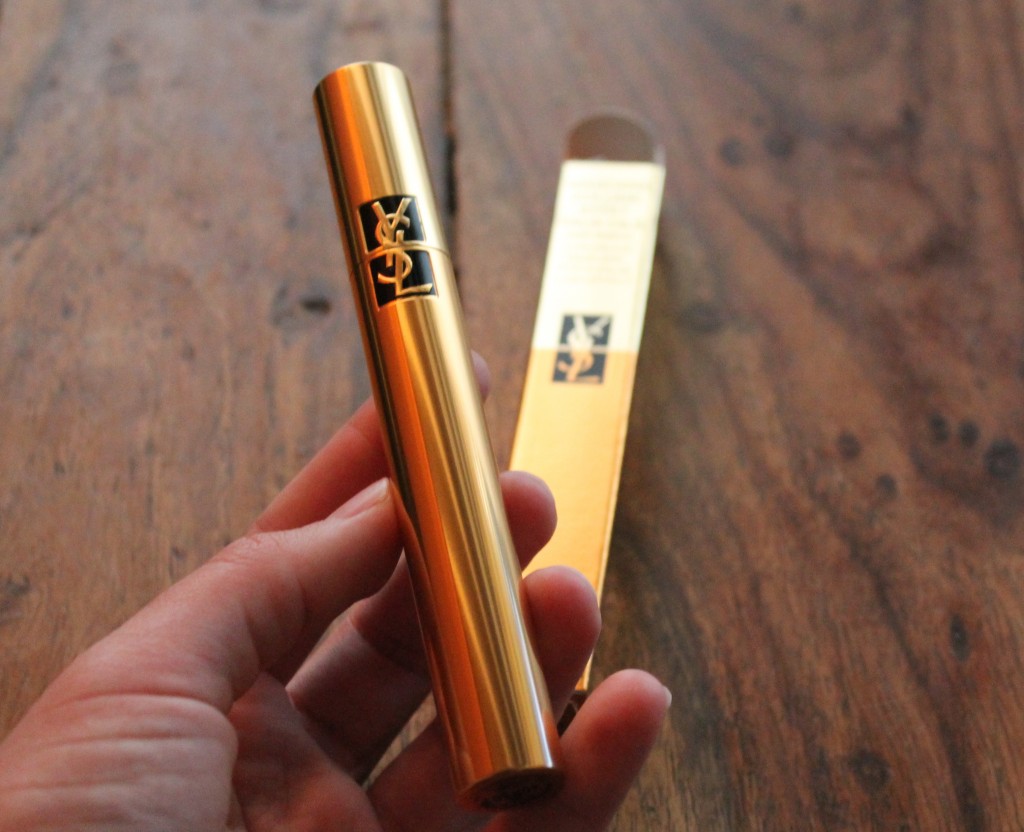 Many of you are aware of the fact that, Yves Saint Laurent is not only a fashion designer. But not everybody knows that fairly recently, he has created a mascara named Volume Effet Faux Cils. This product is believed to be able to make eyelashes thicker to the maximum extend. Is it really that good?
What are the tasks that we expect to be fulfilled by Volume Effet Faux Cils? First of all, the cosmetic is supposed to colourize the eyelashes. And Yves Saint Laurent's mascara manages to accomplish this task perfectly. Secondly, it has to improve the volume of eyelashes. If we coat our eyelashes with the mascara appropriately, then we will obtain the desired result. Otherwise, our eyelashes will become clumped together and covered with small mascara lumps.
Boost of volume is expected to be provided by the brush. It has got regular shape and the bristle's length does not vary. In other words, the applicator does not have any weird shapes, the ones that some mascara brushes nowadays have (it is hard to coat eyelashes with such inventions). But does the applicator work the way it should? To be honest, not really. The brush, especially its tip, tends to gather too excessive This simply looks unattractively. Obviously, we can separate eyelashes using a small eyelash comb, rub the applicator against the bottle's mouth or against other applicator. Nevertheless, coating eyelashes with a mascara should be performed quickly and the brushes should be composed of appropriately adjusted bristle.
The composition of Volume Effet Faux Cils is made from paraffin, nylon, fragrance, panthenol, marine algae extract, aloe extract, silica and mica. Despite natural substances, we the cosmetic has also some artificial ingredients as well as substances that are known for causing allergic reactions. The producer suggest cleansing the applicator one a week. The brush can be treated with a make-up remover or a disinfecting liquid.
As it is typical for an exclusive brand, Yves Saint Laurent has closed his mascara in a gold package. But this is not all. The front of the bottle is decorated with the producer's initials. The capacity of the package equals 7,5 ml. The cost of the cosmetic oscillates around  £30, which may be too expensive for some people to afford. On the other hand, we can choose among six shades. Cosmetic stores provide us with High Density Black, Rich Brown, Extreme Blue, Fascinating Violet, Burgundy and Deep Night. As you can see, there is plenty to choose from.